Trigger Coil For 2003 Honda TRX300EX Sportrax~RICK'S MOTORSPORT ELECTRICAL INC.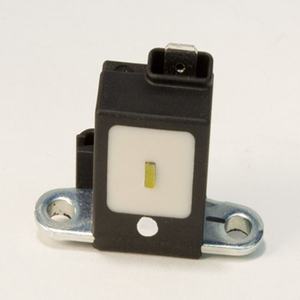 ---
Welcome to our Store About Us Shipping Returns New Arrivals Ending Soon Feedback Payment Contact Us Home ATV/UTV Marine Offroad Apparel Street Trailer Snow Other Trigger Coil ** Description
Trigger Coil
Lighting, pulser/source and trigger coils are high-quality OEM replacementsHot Shot ignition coils produce an enhanced spark for a cleaner, more complete burn, resulting in the potential for more powerAll coils feature high-quality components for superior performance and long life

**Please note some of our listings use stock photos which may be slightly different than the actual product.Catalogue Images FOR RAD PART NUMBER: RE21506 Payment Details
RAD Powersports
RAD Powersports accepts Visa, Mastercard, American Express and Discover through paypal.
Returns
RAD Powersports will happily accept your returned products under the following conditions:
Your item must be unopened/unused and in the same condition that you received it. It must also be in the original packaging. Damaged products during shipment must be reported within 5 business days of receipt of your product. Any product returned after the 5 day period will be at our discretion if the product was damaged by the customer or damaged in shipment. After 5 day period return shipping may be withheld from any refund. Oversized and hazardous items typically ship by truck and can have substantial shipping costs. Any problems with these items need to be reported to RAD POWERSPORTS immediately. Do NOT sign for a truck shipment if it is damaged without contacting us first.
Products found to be defective with in a 60 day period of purchase shall be returnable to us at our expense. We will replace or refund your purchase in full if we find the product to be defective. If the product is found not to be defective we will withhold return shipping charges from your refund. Any products found defective outside the 60 day period fall under the manufactures warranty and claims will need to be taken up with the manufacturer. We will be happy to assist you in working with the manufacturer if the product is defective and still in the manufactures warranty period.
Several types of goods are exempt from being returned, custom ordered items such as custom painted, or designed items are not returnable unless damaged in transit to you. If the product is damaged in transit please report damage immediately to us so we can file a claim with the carrier. We also do not accept products that are hazardous materials, or flammable liquids or gases, service manuals or installation videos. NO RETURNS ON ELECTRICAL ITEMS! Electronic parts must go back to the manufacturer for bench testing. Because issues are often solved over the phone with tech support, call the manufacturer first and be sure to get the name of whoever you speak with if you need to contact us.
Any items returned because the product did not fit are subject to return shipping charges being subtracted from your refund. If you have questions about fitment please consult us before ordering and we will be happy to do research for you to be sure you are getting the proper fitting product. Please note: RAD POWERSPORTS is not responsible for any assembling of products gone wrong, deemed as not correct part / product for vehicle, for any damaged incurred from using any of the products purchased. The manufacturer provides all product data and photos; therefore, RAD POWERSPORTS makes no guarantee of accuracy during the parts look-up process. The responsibility of the user /installer is to verify the fit of all parts prior to installation. We advise you to check with a licensed mechanic or speak to the manufacturer direct before using any part(s) purchased.
To complete your return, we require an RMA (Return Merchandise Authorization).
You will receive the RMA once you start the return process thru .Shipping Policy
RAD Powersports
We know how it is to need that part to get riding or that new accessory to give your machine the extra edge, so we try our hardest to ship the same day whenever possible

We typically ship your order out the same business day if received by 4:30PM Eastern Time Monday - Friday, however a few items may require a little extra processing time.

Typical order processing begins with in 30 minutes of receipt of payment notification from and Paypal.

We use both UPS and USPS to ship your products in the most effient manner possible

Tracking is provided within an hour of your order being boxed

Orders over $749.99 will require a signature for delivery, this is for your protection to make sure you get your product

Click Here To See Our FeedbackClick Here To Contact US Store pagesAbout UsShippingReturnsFeedbackPaymentContact UsStore NewsletterMembers receive an email when we have new items in stock and are first to know about our special promotions, don't miss out! Payment optionsCopyright © 2017, RAD Powersports. All rights reserved. Store Designed & Developed By OrderAutomate.com